2002 Summer Bash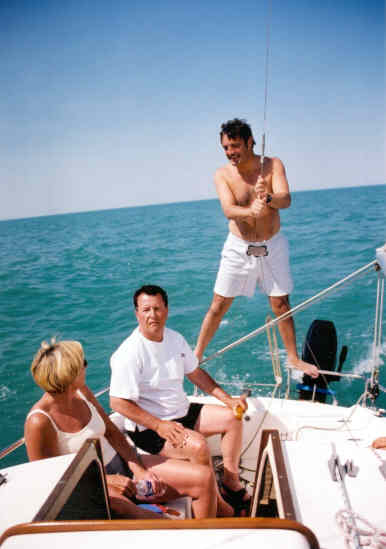 Captain Herb doing a little high wire act.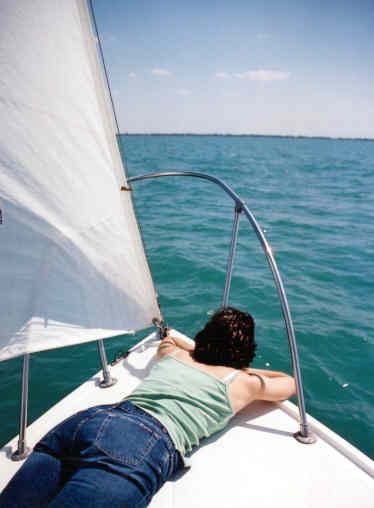 Mmmm...Cathy at bow either taking a nap or upchucking over the side.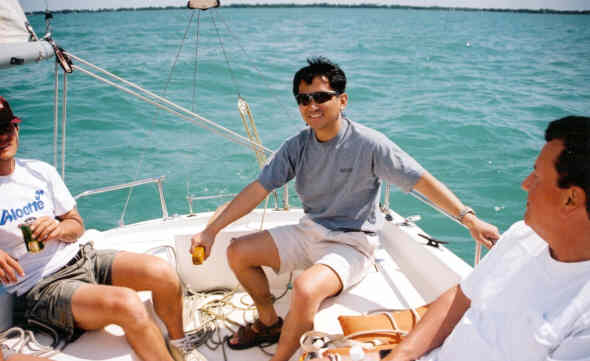 Taking turns at the helm, that's why it took us so long to get back to shore. We just kept going
around in circles!


Early birds Deb, Glenn, Rex, Tom and Cathy taking the picture had a very relaxing sail on a beautiful day.
Looks like we're in the Bahamas!


Mmmm...Cathy didn't quite make it in the picture!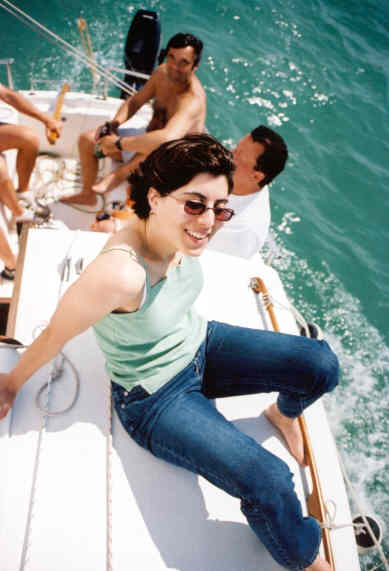 Glamour shot...doesn't it remind you of a Duran Duran music video?...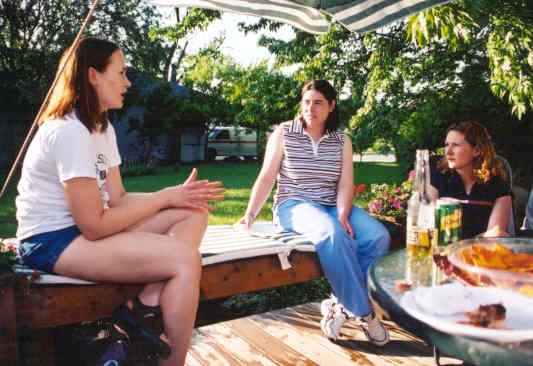 Monique, Colleen and Kristen having a conversation on the deck.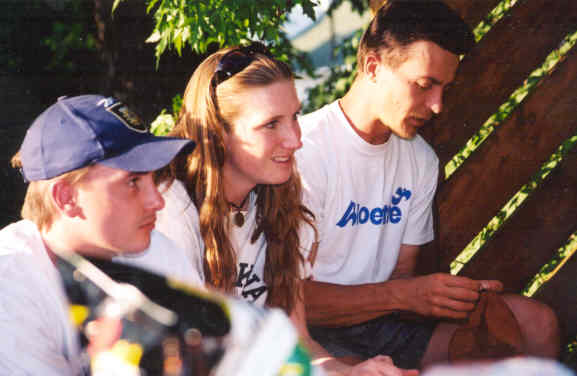 Listening intently John, Deb and Glenn.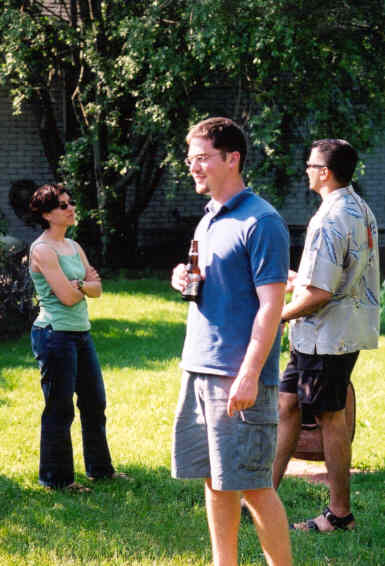 Just posing for the camera!

With so many people at the party, people are running out of places to sit.
"A chair! A chair! A kingdom for a chair!"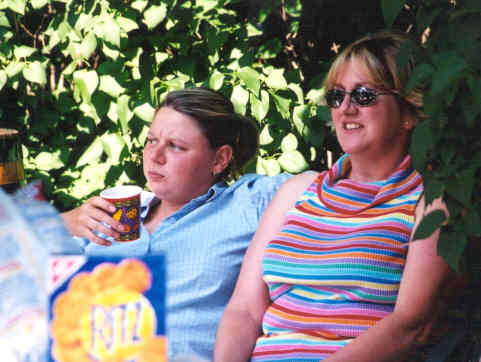 Donna and Mary looking calm and collected, but really anxious and eagerly awaiting for the desserts!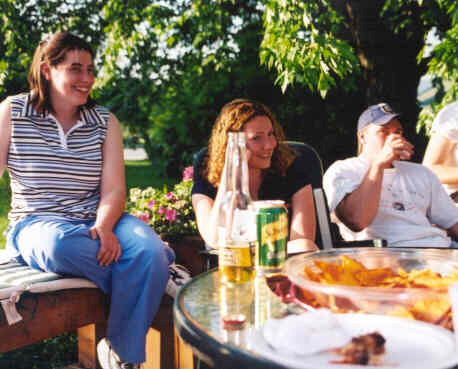 Laughing at the situation, shy Kristen tries to hide from the camera.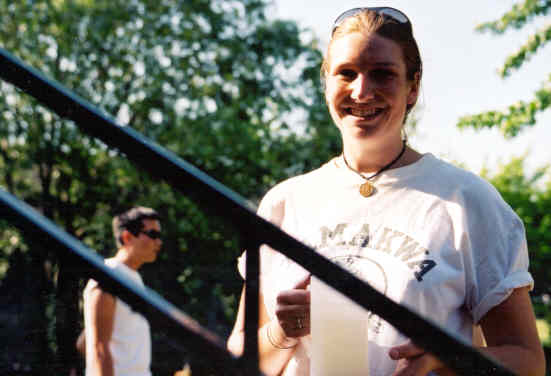 Former Prez Debbie back in town for the party!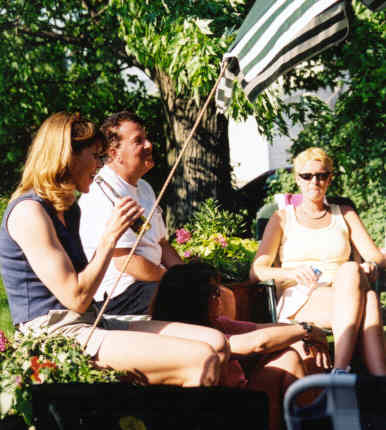 Having a good time, Kristine, Graciella, Tom and Sonja.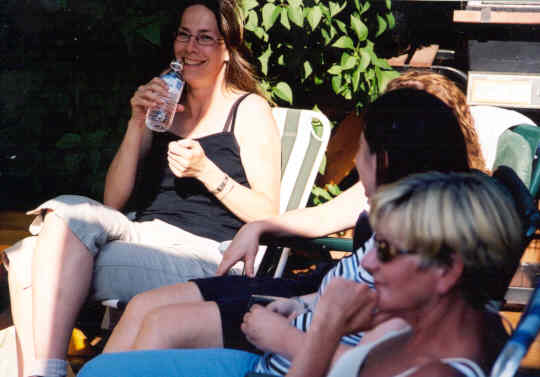 Richelle trying to stay in the shade, staying hydrated with water and other aqueous cocktail concoctions.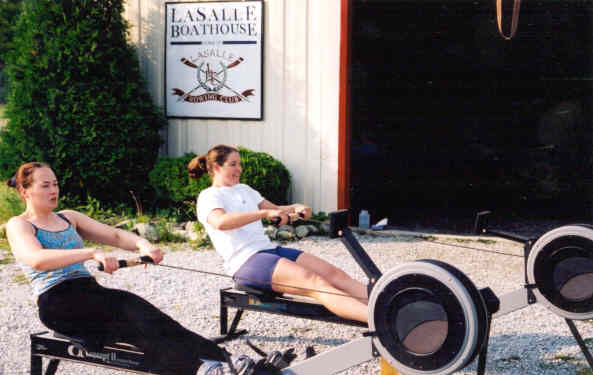 Power...determination...even after a night of partying, Monique and Kristen managed to do a 2000m erg test.
Monique established a new personal best. Way to go!