2002 Curling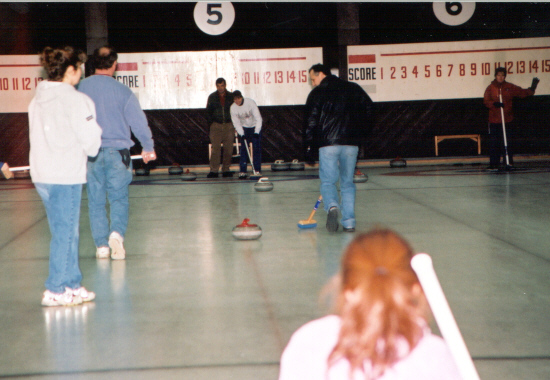 Vice Graciella's rock heads down the ice sheet.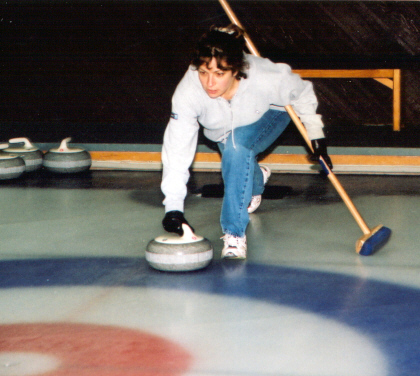 Laurie comes out of the hack as she throws her first stone.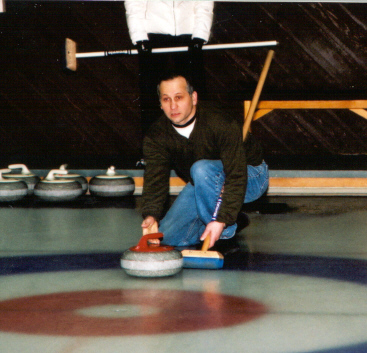 Steve throwing his first rock in the end.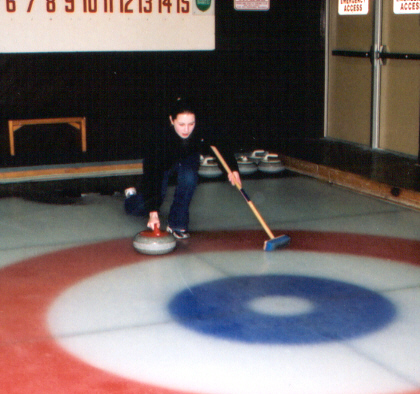 Christi throws her rock.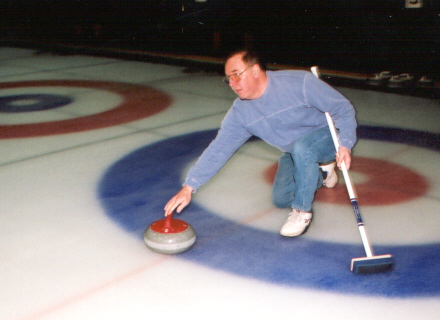 Ed releasing the rock.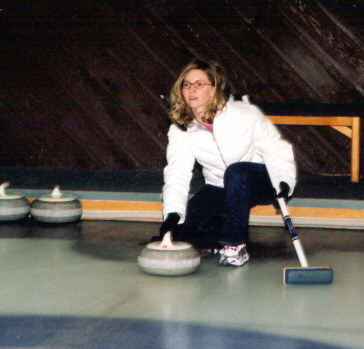 Cathy in the hack getting instructions from the skip.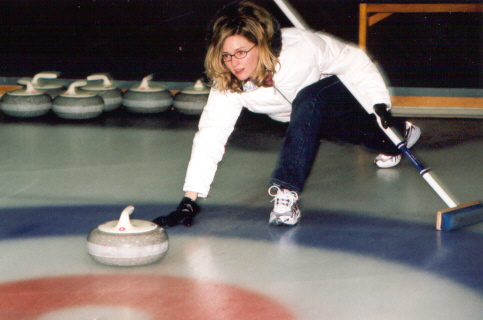 ...and the release.

Herb in the hack with Cathy and Laurie sweeping. I think Laurie can smell victory.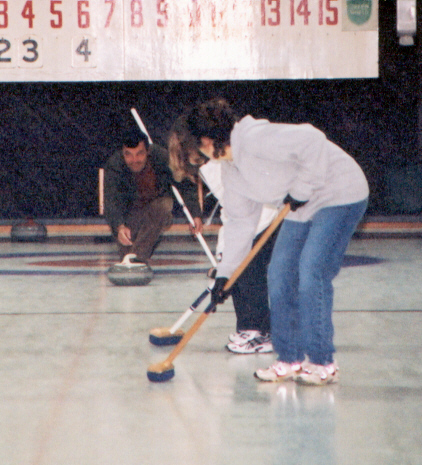 ...and the release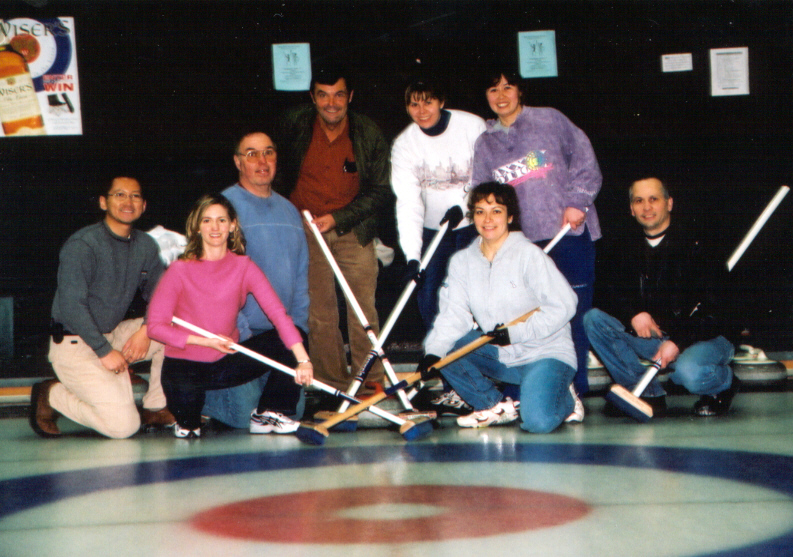 L-R: Rex, Cathy, Ed, Herb, Kristine, Laurie, Graciella, & Steve.

Front row: Deb, Christi & Kristen
Middle row: Tom & Anne
Back row: Josh, Cathy & Marty


More 2002 Curling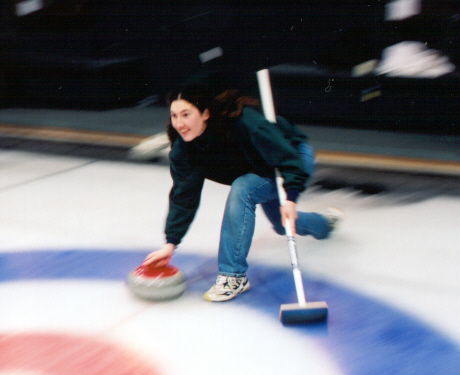 Kristen out of the hack.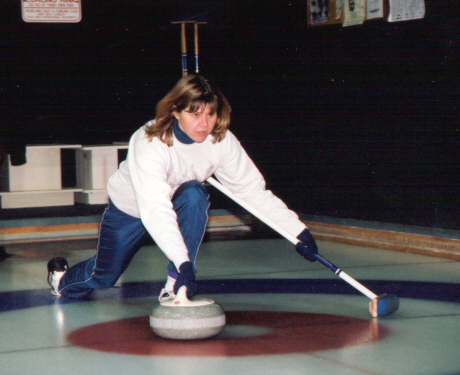 Final stone for skip Kris. Such focus.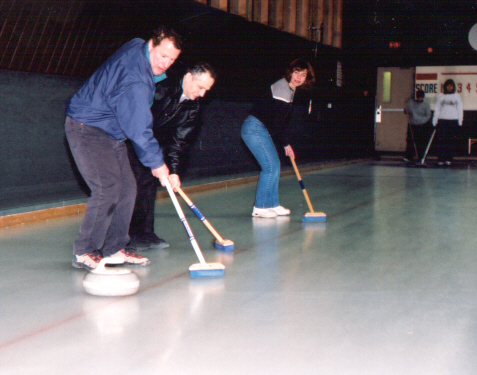 Tom and Steve sweeping hard.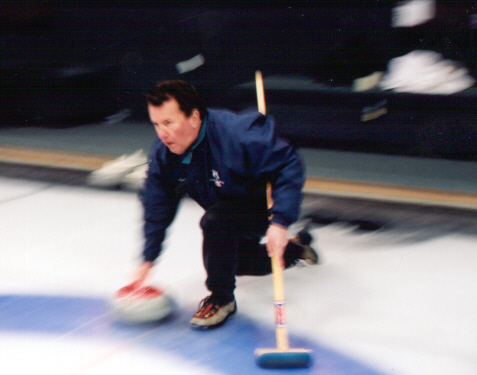 Tom out of the hack.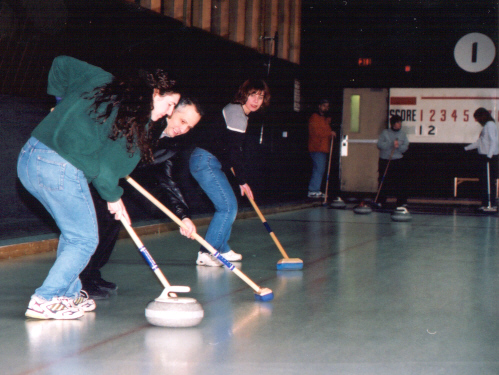 More sweeping. Can you tell? The ice sheet is so clean!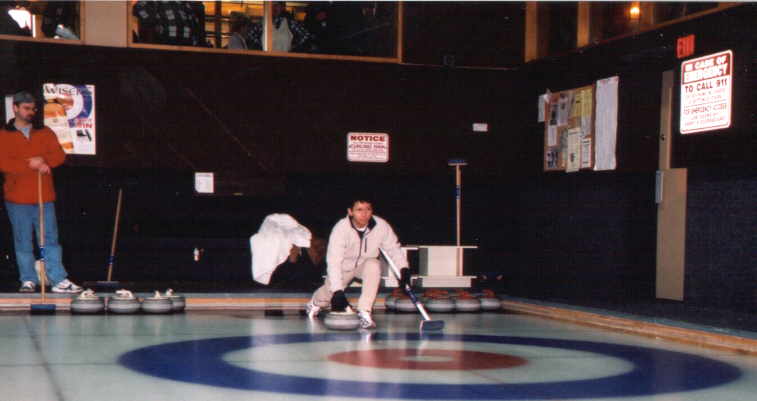 Rex coming out of the hack. Our first game and we had a crowd watching up above.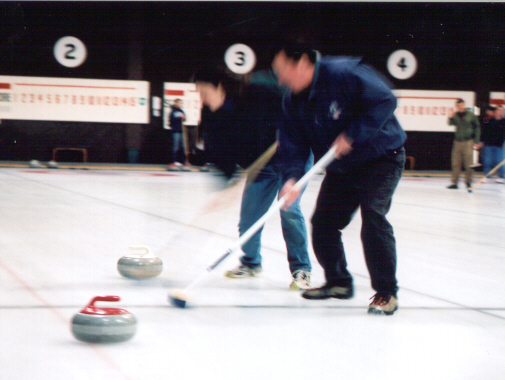 Kristen and Tom sweeping hard and fast.

Anne in red, helping sweep the red rock by the white.

Victorious in our first game. A good time was had by all!