2002 Grand Regatta
Grand Rapids, Michigan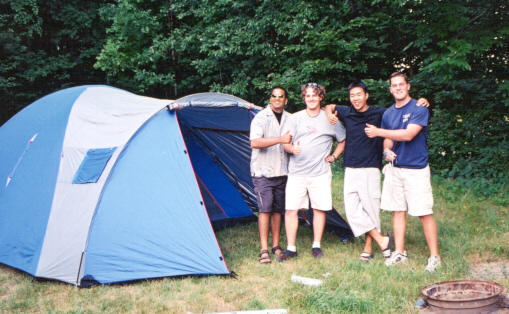 How many does it take to pitch a tent?...
Vivek and David, first time campers had a great time pitching tents, roasting marsh mellows over an open fire and sleeping in tents for the first time.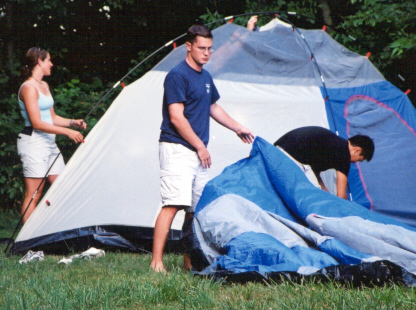 The answer is 2 engineering students, 1 computer science student and 1 pre-med...with the help of Kristen!
Did anyone see where the instruction manual went?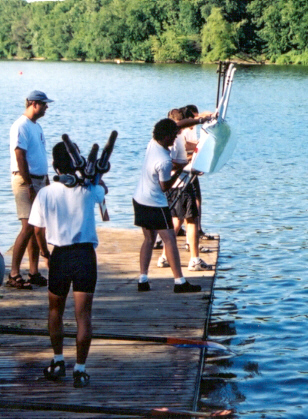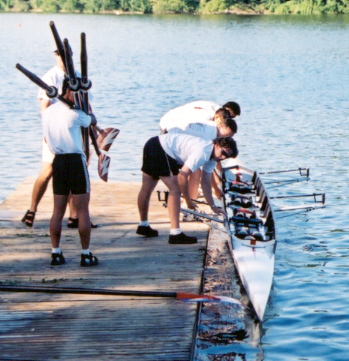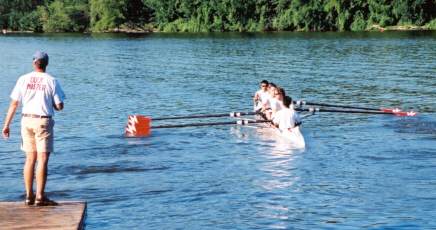 Off to the races! "Hold on port. Hard on starboard!"


Pulling hard to finish in third place.
Rex(cox), Josh(A.K.A. Hollywood, stroke), Dustin, Vivek & David.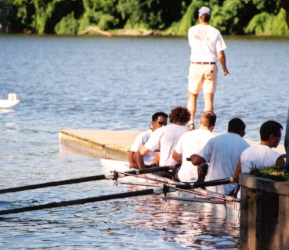 Glad to be back at the docks, exhausted from the row.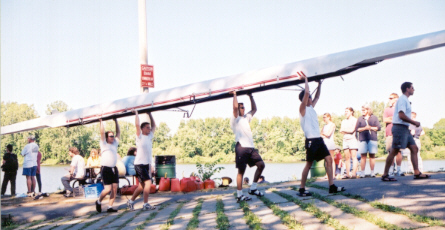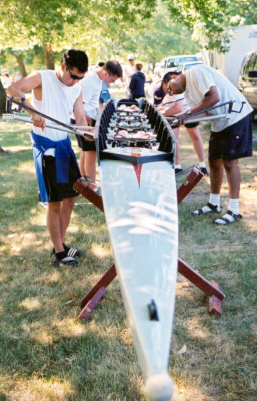 The crew busy de-rigging.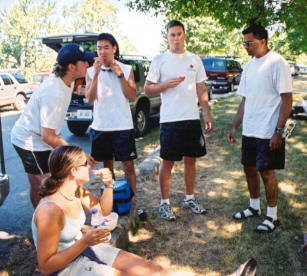 Snacking on sweet, cold, refreshing watermelon.
It was a perfect day for rowing.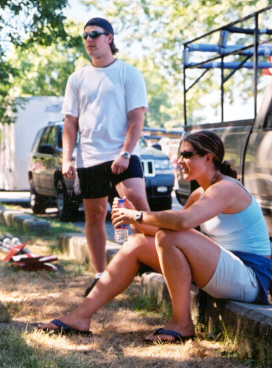 A GREAT, BIG THANKS to Kristen for coming along and keeping us company.
We couldn't have done it without her...specially pitching the tent!
Most of the pictures were taken by Kristen.
Thanks Kristen!
See you all at the next regatta. It's open to everyone at the club. Ann Arbor Tri Meet, August 3, 2002.